15th April - Acoustic Union plus Keith Judson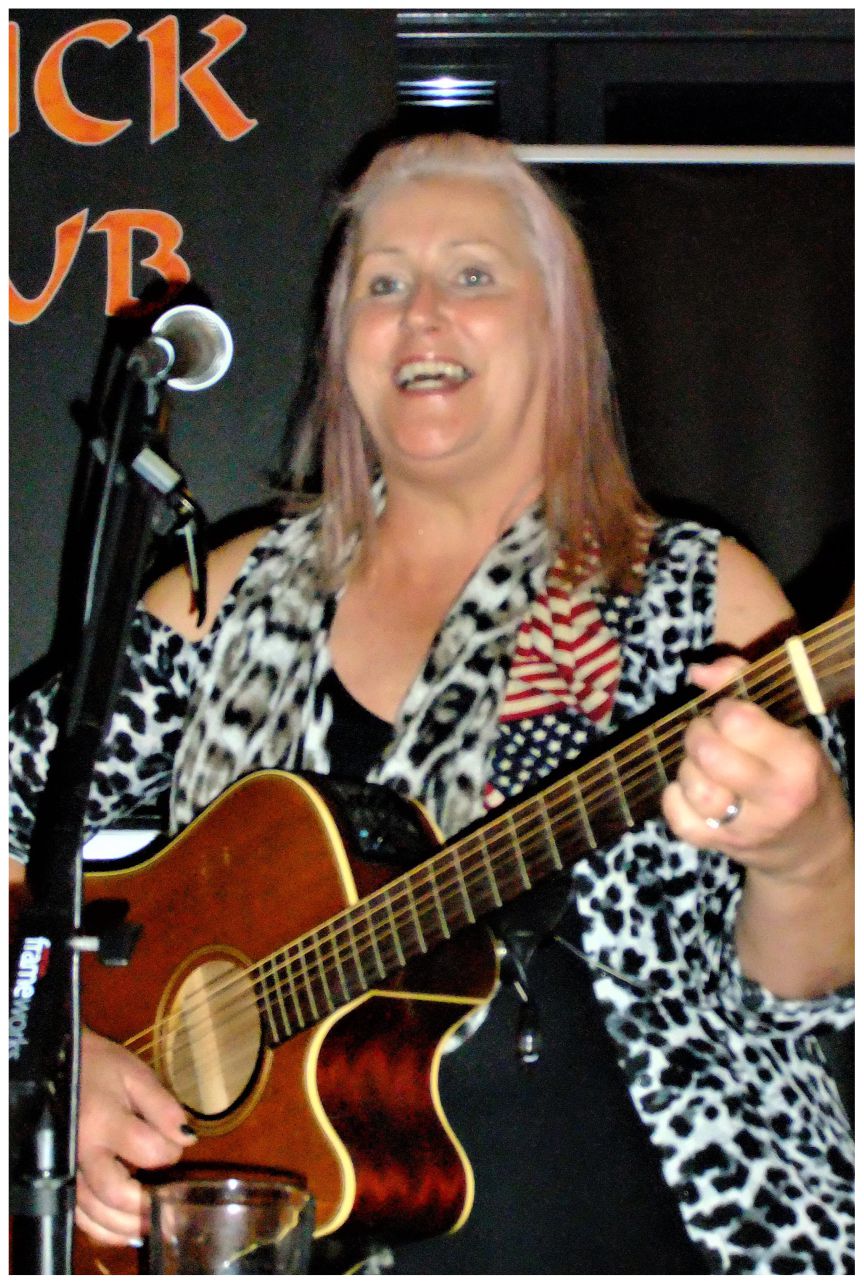 "Pop songs of the 60s and 70s are the folk songs of today" has been a saying at this club for many years so Acoustic Union with their folk style pop gave a great night's entertainment. The audience knew almost every song they did and most of them had parts for joining in. "You'll not see nothing like the Mighty Quinn..."; "Here I am: stuck in the middle with you..."; "California dreamin' on such a winter's day..." Excellent musicianship from all concerned: Alison (right) took lead on most vocals; Adrian played almost every acoustic instrument made as well as this electric sitar (for "Norwegian Wood"); Jayne had a wide range of percussion including a "shaky orange" and Simon played some sensitive - and inventive - double bass. Such an enjoyable evening and great good humour thoughout. Keith Judson (below, right) opened both halves wih some well-crafted originals along with a Sidney Carter song and Paul Metsers' "Farewell To The Gold". He was ably accompanied on many of them by Kirsty Daniels on flute but sadly room prevents her photo appearing. Sorry Kirsty!
1st April - Performers' Night - Fool Theme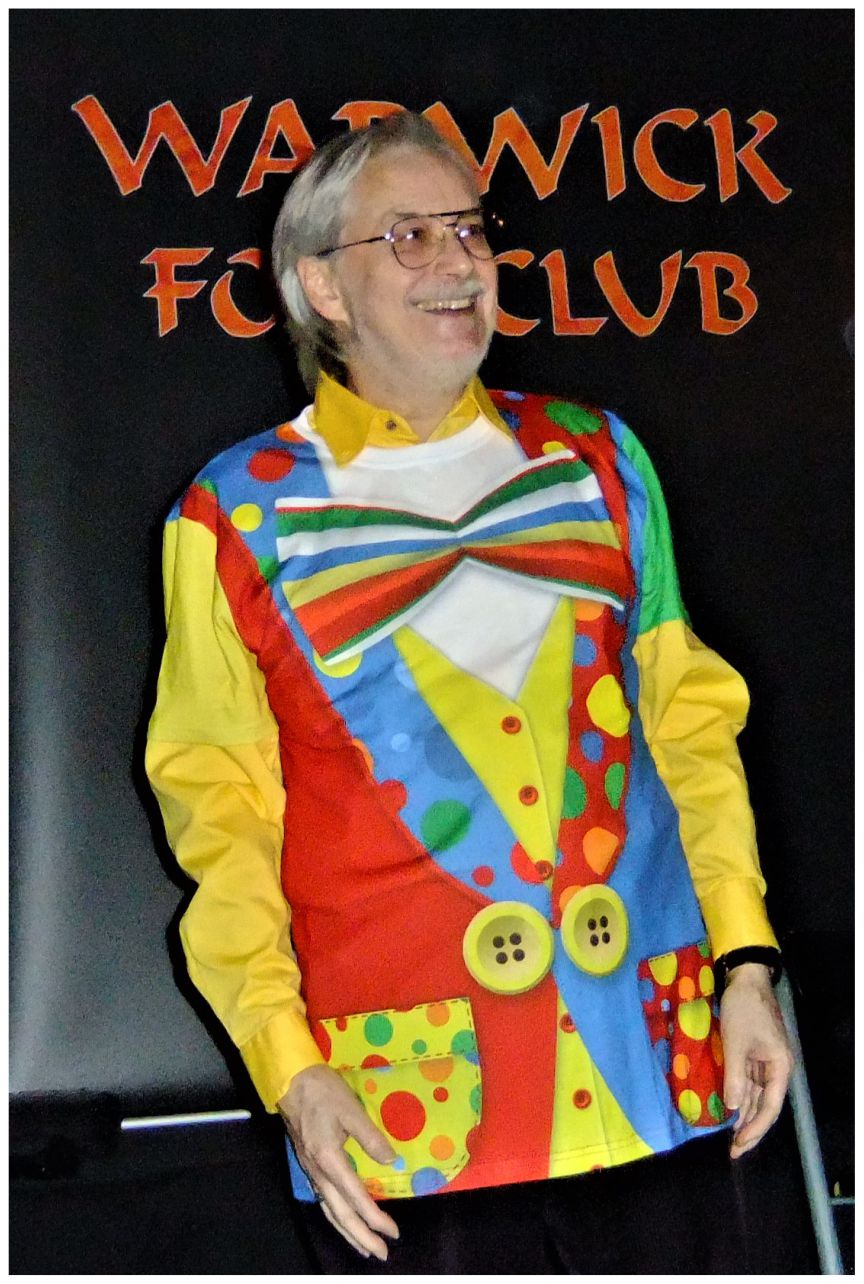 A wonderfully wide and wacky variety of interpretations of "fool" in song. Norman as MC (shown right) foolishly led a group who'd never played together before in "Jollity Farm", a very silly song with lots of animal noises.
The Melancholy Brothers asked the age old question "Why Do Fools Fall In Love?"; Rik Middleton extended the range of music heard at the club by playing "On With The Motley" from Leoncavallo's opera "Pagliacci" and Robin Kaye (complete with jester's cap) sang The Beatles song "Fool On The Hill".
Dave Fry (below, far left, shown acting the fool - or is he..?) sang about the monkey who said "I Wanna Be Like You"; Laura Kisby (next along) did a song from the Oldham Tinkers with some very silly words; Chris Tobin did the even sillier "Gilly Gilly Ossenfeffer" - he's seen below looking to see if the lamb enjoyed it. (The lamb was there for "Jollity Farm".)
Clive Brooks (far right) sang about sailors "Frozen in Frobisher Bay" (a foolish place to go in winter...) and rounded the night off with "Martin Said To His Man" which ends with the question "Who's the fool now?" You may well ask...
18th March - Kevin Dempsey plus The Somerville Gents
Kevin was on fine form with a wide range of songs including a number of traditional songs, one of the first he ever wrote called "The Music Bringer" and a 60s song first done by The Impressions. Kevin's guitar dexterity had everyone enthralled. Most of the guitarists in the room made a mental note to go home and practise more... The encore was a great arrangement of "Somewhere Over The Rainbow"
The opening set from The Somerville Gents was very entertaining. One song had a satirical dig at merchant bankers and their set closer was called "Crassanova", about someone unsuccessfully trying to adopt an Italian lifestyle. The trio are shown below: from left to right, Phil, Jem and Ted